Builders and construction companies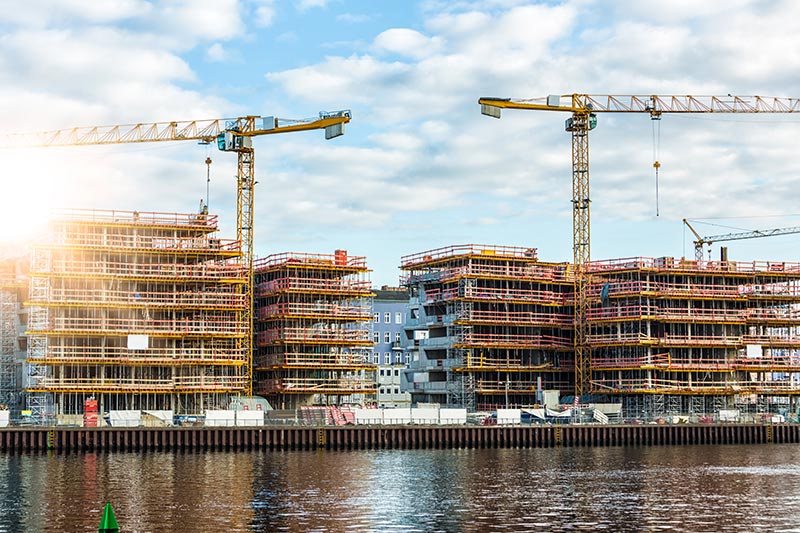 Parking Energy offers a comprehensive electric vehicle charging solution for the parking areas of residential properties and offices.
Today, the charging needs for electric vehicles are already assessed during the design of the building or office's parking areas, during the property's construction phase.
With Parking Energy's comprehensive and scalable charging system, we ensure that properties under construction are ready for charging electric vehicles, and that system can be easily altered. Builders do not need to make any decisions about installation or the charging technology.
Parking Energy's comprehensive service model includes everything necessary: a cabling system based on connectors, electrical wiring design instructions, and guidance for the contractor, from installing the charging devices to their maintenance.
The connector system is also the most cost-efficient way to implement charging readiness in the entire parking area at once. The owner of the parking space in a housing company and the renting company of a property acquire the charging devices for the parking spaces at their own expense.
Why is Parking Energy's solution the best on the market?
● Our cabling system, based on connectors, is more cost-effective than the traditional cabling solution and its ready charging points.
● The heating and charging of electric vehicles happens with just one cable. No separate systems are required.
● The parking spaces are equipped with the capacity for effective charging, even if the property's electricity connection is limited. The size of the connection can also be increased later, when charging devices have been added to the majority of the parking spaces.
● The cabling system, based on connectors, is suitable for both new and renovated locations.
● Clear electrical wiring design principles and instructions for the connectors and charging devices.
● Ready and standardised operating models for builders, construction companies, and future
residents and property managers. Our model meets the requirements of the Energy Performance of Buildings Directive (EPBD), which came into effect in 2021.
● Our charging system is easy to alter to suit the needs of the future.
● All parking space owners receive equal service according to whichever services they are using. No unnecessary fees.
● The system is scalable by demand. The number of charging points can easily be increased and decreased.
● A uniform parking area; charging points can be easily installed in all parking spaces.
● An easy-to-use charging system improves the services of the property for the end user and increases the value of the property.
Download the builders' guide
Read more about electric car charging
Request a quote
Request a quote for our comprehensive and easy-to-use charging solution for the needs of companies. With the help of our award-winning connector system, we ensure the charging readiness of parking spaces already during the installation phase.